Our Mission
" Our Team's mission  is to collaborate with our clients to create their unique path towards financial security."
"We exist to build financial security in our community.  Our driving purpose is to makes people's lives better by the work we do, the introductions we make, and the resources we share.  Our objectives are long term in nature and will continually evolve with the families we serve.  As stewards of our clients' wealth we aim to champion security, philanthropy, and generational advancement."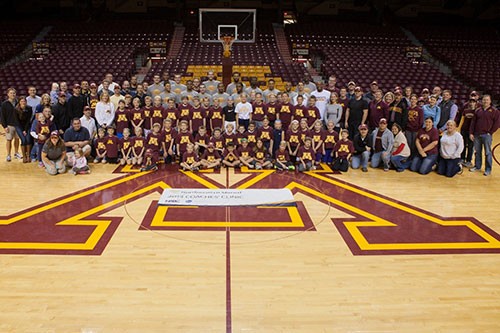 In fall of 2014 Brian's clients and their families attended a University of Minnesota Coaches Clinic hosted by Coach Richard Pitino at Williams Arena. Brian and those in attendance had the opportunity to meet the U of M players and coaches, participate in drills, and watch the basketball team practice.